WRITER AND DIRECTOR
Emiliana Ammirata is a is a Venezuelan independent filmmaker based in Los Angeles. She is a Sundance Fellow and holds a BFA degree in Film from Chapman University. Her work has been featured in Variety, REMEZCLA, and most recently recognized by La Biennale Di Venezia. Emiliana is currently producing two feature documentaries in Venezuela and a VR immersive experience with the Biennale College Cinema VR. She is heavily influenced by her roots, and hopes to make relevant and timely independent cinema that does not satisfy itself to one method of storytelling.

Digital Portfolio


PRODUCER
Meghan McWilliams is Associate Director and Producer at XR studio Emblematic Group where she works cross functionally across business development, content production, and distribution. Her passion lies within pushing the medium forward by producing experiences that create a long lasting social impact through emerging technologies. Her work has shown around the world at venues such as the Sundance Film Festival, SXSW, VRHamburg, Sandbox Immersive in China, and The John F. Kennedy Center in Washington D.C. Meghan has been invited to speak at industry conferences including SXSW, Sundance Film Festival, LACMA and Nordic VR Forum. In 2018, she was a mentor for the Film Independent Global Media Makers fellowship program which teaches traditional filmmakers how to work in VR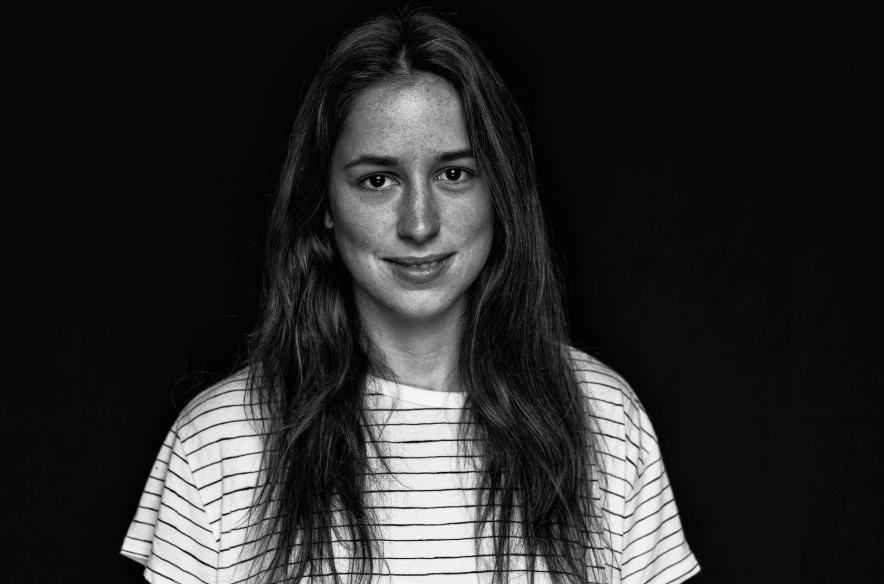 CREATIVE PRODUCER & COWRITER
Helena Carpio is a Venezuelan multimedia journalist and producer.

She is constantly exploring various media formats while pursuing transformative storytelling. Her photos have been featured in The Washington Post, Americas Quarterly, Rolling Stone (Mexico), Weekendavisen (Denmark), Miami Herald, Clarín (Colombia), El País (España), and others. Her work as field producer for ABC News has earned two Emmy (News & Documentary) nominations. In 2018 she was chosen as an IWMF Adelante Fellow to report from the U.S. / Mexico border, and directed and produced Tepuyeras, an award-winning documentary about the first all-women expedition to climb a Tepui, a 520 feet tall table-topped mountain unique to northern South America.


Today she is Chief Innovation Officer and journalist at Prodavinci, a Venezuelan online magazine that focuses on investigative journalism, public policy analysis and longform. There, she writes and investigates environmental topics and also produces podcasts, videos, VR360, multimedia pieces, data visualizations and investigative journalism projects.





Halley Albert (Co-Producer) is a Creative Producer raised in the Salinas Valley, California and is currently based in Los Angeles. While securing a BFA in Creative Producing at Chapman University, she has been fortunate to work with companies such as Bad Robot, A24, Anonymous Content, and VICE Media. Halley recently wrapped a short film starring UCB's Matthew Besser, which will have its LA premiere at LA Shorts International Film Festival this summer. As an aspiring creative producer/manager, Halley hopes to bring diverse and untold stories to life.


GRAPHIC DESIGNER
- WEB DEVELOPER

Maia Benaim is a Venezuelan Graphic Designer and Web Developer based in Brooklyn, NY, currently living in Berlin. She got her Master's Degree in Social Design for Innovation with the goal of making her design work more human centered, transforming theories and strategies into visual solutions. She believes social design is the best way to get from A to B, when you don't yet know what B is.
She started exploring Web/Ux/UI Design after understanding that our world is digital, ALIVE, and interactive. Her main goal is to make websites come to life by making them a visual story; making the user journey a multidimentional experience rather than just clickable pixels. She recently won an

Awwward

for her

personal portfolio

and she's currently working on multiple web design and branding projects between Brooklyn, and Berlin.


Gia Rigoli is a producer raised on the United States/Mexico border, currently based in Los Angeles. At 22, she produced two feature films and is currently being mentored by Michael Apted in developing a documentary. Her first feature film, Rock Steady Row, premiered at the 2018 Slamdance Film Festival, taking home both the Narrative Grand Jury Prize and Audience Award. Gia's thesis film, Pasajeros en Trance was a Student Academy Award finalist and she was selected as a 2019 Berlinale Talent participant. Gia is also a Film Independent Project Involve Producing Fellow. Currently, she works as a freelance producer whilst developing her next feature film that is scheduled to shoot in Colombia in Fall 2019.




Anastasia is a VR developer and visual artist. Some of the projects she joined as a programmer and UX designer include "Another Dream" (Ado Ato pictures), Corpus Misty (VR Coven) and "Home After War" (NowHere media).



Digital Portfolio



Guillermo Carrasquero or "MCG" is a new media artist born in 1995 in Caracas, Venezuela. He studied Interactive Media and Arts primarily focusing on visual art, virtual and augmented reality, digital fabrication, design, video production and narrative at New York University and resides in Berlin, Germany. He has worked alongside artists such as Nicola Cruz, Solomun, Satori and the band from space and grammy nominated artist such as ViniloVersus in the production of their visual art and music videos. In 2016 Guillermo worked at the Museum of Contemporary Arts (MOCA) in Shanghai as a creative content producer and editor. After he was hired as a curator for the Lumen Prize in the Modern Art Museum in Shanghai, where he also performed experimental AV shows. Finally he moved to Mexico to work with Quarso Multimedia lab where he worked with brands ranging from Adidas to GQ in the production of their interactive designs and installations.


Recently Guillermo Carrasquero has been experimenting and researching generative media, VR and data visualization art.